Folks at ValueClick Media today announced their new ad format call InVue. InVue is a CPM based banner that uses Javascript to float from left to middle of the user screen. It's pretty easy to image how these types of ad functions and I'm sure you've seen them somewhere.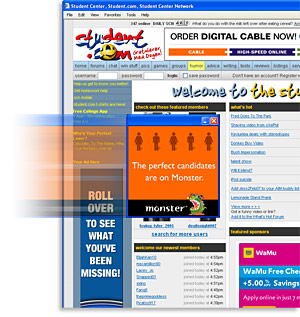 Existing ValueClick publishers (me) can now grab the codes and begin running InVue in no time. Here are some benefits of InVue, listed by ValueClick:
Earn higher eCPM rates than with standard banners
Easy to implement - just grab the code from within your account.
Anticipated increase in volume of premium advertisers running InVues
The ad looks pretty irritating on first impression as it could really distract or kill user experience on website when it floats out from the left to the center. Will I use it on hongkiat.com? Depends. I will not put a No to it yet, at least not now. ValueClick Media claims InVues to have higher eCPM rates than the rest of the banners; if InVue can potentially increase my ValueClickMedia earnings by 35% I'll continue, else I'll skip it.